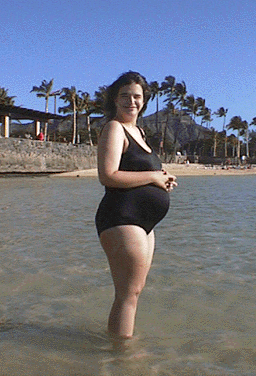 Me on the beach in Waikiki, one block from our apartment. Diamond Head is in the background. I'm nine months pregnant, but lots of people say I don't look it. Taken Tuesday, Jan. 7, 1998 (59k).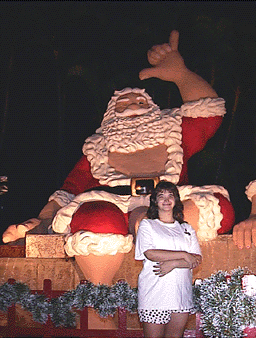 Me in front of a shaka-waving Santa in front of Honolulu Hale. I'm about eight months pregnant. Taken Tuesday, Dec. 9, 1997, during the annual Honolulu City Lights festivities (83k).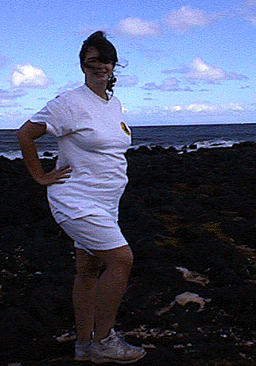 Me at Sandy Beach, after spending the day at Waimanalo Beach Park. I'm about seven months pregnant. Taken Sunday, Nov. 23, 1997 (83k).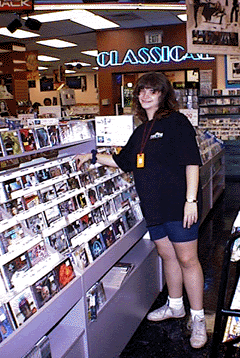 Me at work at Tower Records at Kahala Mall. Taken Saturday, Oct. 4, 1997 (66k).